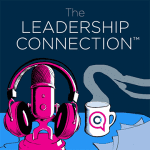 Leadership Connection Interview with Nancy Regan
The Leadership Connection Host, Doug Plucknette, interviews reliability leader Nancy Regan in Episode 31 of this series.
Nancy Regan has had a love affair (professionally speaking) with Reliability Centered Maintenance (RCM) for the last 2 decades. She believes that it is one of the most majestic asset management processes on the planet. She's been at it for 20 years now and there's nothing she would rather do.