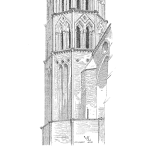 Accendo Reliability Mission, Vision, and Business Model
Speaker: Fred Schenkelberg
The idea of Accendo Reliability has been in the works for about 10 years. Longer if you count the various iterations in effect under different names and programs. The essence of the idea behind the site is to provide our community with great content to help you solve problems, learn, and improve. A close second concept is to provide a platform to help you share your knowledge.

Accendo Reliability is not a trade magazine nor a professional society, so what is it exactly? Let's explore the evolution of the site's mission, the intended future of the site, and the details behind the business model for the site. I'm looking forward to your comments and questions, plus your ideas and suggestions for the future of Accendo Reliability.
This Accendo Reliability webinar was originally broadcast on 11 January 2022.
The audio track is now an Accendo Reliability Webinar Series podcast episode. View the episode show notes to listen or subscribe to the podcast.
Please login with your site registration to view the video recording.
If you haven't registered, it's free and takes only a moment.