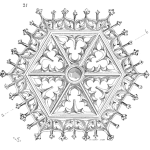 Being a Great Reliability Engineer
Speaker: Fred Schenkelberg
What is it that makes the difference between good and great related to reliability engineers? What is the magic element that separates those that can carry out tasks such as facilitating an FMEA or designing and analyzing an ALT from those that impact an organization's culture? A good impact that improves the organization's ability to create reliable products.
Let's explore the various stages of a career in reliability engineering, from getting started, to being competent, to becoming great. Let's explore the technical and soft skills one must master along the way. If you want to enjoy your work and make a difference in your organization, this webinar may provide a few ideas to help you make that happen.
This Accendo Reliability webinar was originally broadcast on 13 September 2022.
The audio track is now an Accendo Reliability Webinar Series podcast episode. View the episode show notes to listen or subscribe to the podcast.
Please login with your site registration to view the video recording.
If you haven't registered, it's free and takes only a moment.