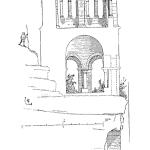 9 Ways Reliability is Green Engineering
Speaker: Fred Schenkelberg
Products that are reliable are also green. This is a rather simple argument as if an item is designed and built well, it lasts a long time, thus avoiding the landfill. When living in northern Bavaria years ago, the apartment came with a full bedroom set. The entire set was both beautiful and functional. When asked about the furniture, I learned it was over 300 years old.
Products that are long-lasting not only avoid the landfill, but they also avoid the expense of replacement or repair, thus consuming fewer resources over their lifetime. The logic connecting reliability and products that minimize their environmental impact may also include ease of repair, simplicity of upgrading, the accuracy of troubleshooting, resilience to stress changes, availability of replacement parts, and more.
Visit a vehicle scrap yard to witness the impact of 'getting a new car' has on the environment. Let's explore the many ways creating a reliable product is beneficial to the environment.
This Accendo Reliability webinar was originally broadcast on 14 September 2021.
The audio track is now an Accendo Reliability Webinar Series podcast episode. View the episode show notes to listen or subscribe to the podcast.
Please login with your site registration to view the video recording.
If you haven't registered, it's free and takes only a moment.