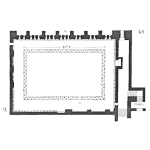 How to Take the Guess Work out of Expert Judgment
Speaker: Chris Jackson
Most humans can be quite technically minded. And sometimes we aren't. Sometimes we expect every drug or medical procedure to be checked, approved, validated, tested on other people (et cetera) before we subject ourselves to whatever it is our doctor suggests. And other times we spend lots of money at casinos (note that I said 'spend' and not 'invest' or 'win'). When it comes to reliability, we can sometimes be too technically minded. A reliability 'number' might not exist until our product has gone through exhaustive testing. Which can often be two years too late to do anything about if it turns out it doesn't meet all our reliability dreams. So what can we do? Well … why spend money drying to generate information (through lengthy test) when you can just use the information stored in everyone's brain? The most common answer (even if we don't want to admit it) is that this sounds a lot like guess work. And guess work can sounds unprofessional. Or just wrong. But there are ways you can suck out information from a group of experts in a quantifiable and remarkably accurate way. Want to learn more? This webinar introduces you to some of the concepts that might interest you.

This Accendo Reliability webinar was originally broadcast on 24 May 2022.
The audio track is now an Accendo Reliability Webinar Series podcast episode. View the episode show notes to listen or subscribe to the podcast.
Please login with your site registration to view the video recording.
If you haven't registered, it's free and takes only a moment.