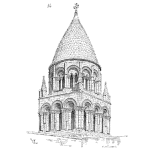 From the simplest to the most complex system, building and using a reliability model permits the entire team to make better decisions.
Understanding and monitoring system reliability involves knowing both:
the reliability of elements within the system,
as well as how the elements relate to each other reliability-wise.
We use system reliability models to identify weak links, and focus resources, to meet our desired reliability goals.
Being able to build the right model to meet your team's needs best is one of your roles as a reliability professional. [Read more…]