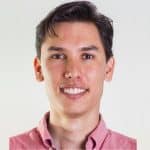 Am I ready for AI with Geraldo Signorini
We're pleased to have Geraldo, the principal consultant at Eruditio. He spends a lot of time doing reliability activities like instructing and consulting, among others. He started his engineering career in 2008 and spent more than ten years in oil and gas in roles related to reliability and maintenance engineering. He's also talked at presentations and contributed to articles on Machine Learning and Artificial intelligence, which is the topic we'll dive into.
In this episode, we will be discussing:
What is AI or ML
More prerequisites to prepare for AI or ML
What are the roles you need in place for AI or ML
Are any more fundamentals necessary
…and so much more!