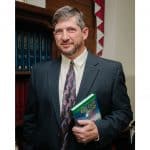 HPI and LT with Bob Latino
RCA has been around for a long time and has evolved with time. There are different acronyms associated with it such as HPI and RCFA. There are also different definitions of RCA out there and it really depends on how to perceive RCA. Most of the organizations consider it a linear process that serves the same purpose as a 5-Y would. When companies try to implement RCA with these sorts of limited perceptions, they always fail to get the results that they need. In the end, they either blame the individual carrying out the operations or just face continuous failures with temporary corrective measures.
The focus areas for the episode are:
What is the truth behind RCA?

Who do these definitions limit the perceptions of engineers?
What principles make up HPI?
And much more!