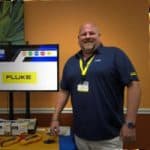 Inherent Availability and Reliability with Greg Perry
We're privileged to have the Capacity Assurance Consultant for Fluke Reliability Solutions, Greg Perry. He has two decades worth of experience in the industry. So he will be talking about what availability and reliability are.
We will tackle:
What are availability and reliability

What are the inherent availability and inherent reliability
Do companies confuse inherent versus the actual values
And much more!