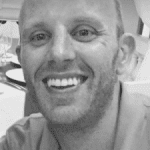 Spare Parts Optimization with Rob Kalwarowsky
Today, we're welcoming Rob Kalwarowsky from Rob's Reliability project. He's currently an asset manager at Enbridge, handling their mechanical assets. Rob was previously a reliability consultant for five years, as well as a reliability engineer at Teck Resources. He's been on a few of our previous podcasts.
But today, he's helping us look into aspects of spare parts optimization such as:
What spare parts optimization is
The data necessary to help with optimization
The available approaches and formulas to calculate it
How often should you review your optimization process
… and so much more!