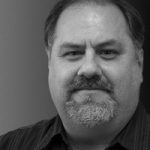 Ensuring Effective Remote Training with Chris Christenson
We're excited to have Chris Christenson, the director of education at Noria. He's been there for seven years and has been in the adult learning and education field for about 16 years. That involved building curriculum courses and programs. He also did training in classrooms for adult learners. Chris became a performance coach which helped him focus on individual performance. That's helped him at Noria with building more courses for adult learning. It's also enabled them to upgrade their trainers' skills.
Together we'll take an in-depth look at:
What remote training is
When to use it
Its challenges over traditional face to face training
… and so much more!