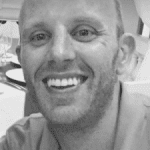 Leadership with Rob Kalwarowsky
Welcome Rob back to the Podcast. You were the founder of Rob's Reliability Project and later started working as a co-host of the Leadership Launchpad Podcast and Dismantling the High Performance Narrative. Although, tell us more about yourself.
Rob- Having worked in reliability for ten years- transitioning across manufacturing, mining, and presently in an oil pipeline, it is clear that the biggest gap in the industry is in leadership. This became apparent after the observation of shop floor teams in different sites. Some leadership teams rarely listened to them and that drove a lack of psychological safety.
In this episode we covered:
What drove you to this ?
What is your definition of leadership?
Why is leadership important to culture change?