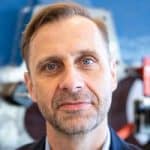 Machinery Installation: Strategy with Roman Megela
We're glad to have Roman Megela, a reliability engineer with Easy-Laser. With over 20 years of experience, he's been a service manager, assembly manager, and commissioner for gas compression systems. Roman's also worked in steel and glass production, as well as oil and gas. He's joined us before, shedding light on different elements involved in machinery installation. We started with Integrity and will look at strategy in machinery installation.
To recap, integrity is the practice of being honest. It's showing consistent and uncompromising adherence to strong moral, ethical values and principles. It means you are doing what you say you're doing.
Roman will give us insights on:
What is the Strategy element
What does a strategy have to do with machine installation
What should you include in a strategy
… and so much more!