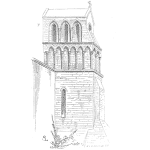 Part 2 – You're not dead. A call to action.
Are you ready to ramp back up?
Slowing down reduced supply and raised prices. Survival cost-cutting also put our companies into a state of Covid-induced paralysis. Like a person who is paralyzed – vital systems keep working so we survive, but growth, movement, and improvement all stop. I recall a soccer accident where my knee was damaged. I wasn't paralyzed but that one leg was immobilized. It took me months to recover after the surgery was completed. The muscles in my leg had shrunk and strength needed to be rebuilt. In normal times, I'd have kept using the muscles and they would have strengthened, not shrunk.