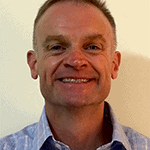 Guest Post by Andrew Sheves (first posted on CERM ® RISK INSIGHTS – reposted here with permission)
Googling 'what is a risk manager?' will get you variations on 'it's the person who manages that organization's risks,' which is a pretty weak answer. It's certainly not enough to help anyone who's just starting in the role to understand what they're supposed to do. Similarly, if someone's thinking about this as a career, we need a bit more.
So here's a more detailed answer.
[Read more…]