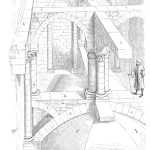 WE LOVE OUR POST-ITS!
When I'm asked who our primary competitors are, I quickly and simply reply 'Post-Its' (full-disclosure, 'Post-Its' are a registered trademark of the 3M corporation)!
It's hard to imagine anyone who hasn't been in a conference room at some point in their career, utilizing colorful, adhesive post-its to help express some form of a logical thought process. Whether it be for brainstorming, process mapping, Reliability Centered Maintenance (RCM) or some form of Root Cause Analysis (RCA), we have become avid fans of post-its to help us produce graphical expressions of our thoughts…WE LOVE POST-ITS!
[Read more…]