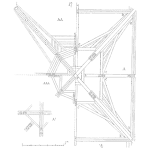 Multi-stage horizontal wells have been drilled and completed in shale formations in North America for two decades, and now account for nearly 90% of new wells drilled in the U.S. The Plug and Perf process (PnP) is used for completing most of these wells.
The PnP process inputs are electric line, perforating systems, ballistic setting tools, frac plug with ball, and pressure pumping (frac pumps). The process is to run the perforating guns, setting tool, and frac plug in one trip on electric line into the well. In the horizontal section ("the lateral"), frac pumps assist by "pumping" the tools to the target location. Flow rates are typically 10 barrels per minute (BPM), or 420 GPM. Run-in speeds can reach 400 fpm, or 4 ½ mph. At the target location, pumping stops, and the ballistic setting tool is actuated which sets and releases from the frac plug. The perforating guns are then moved up-hole a short distance and the first of multiple clusters of perforating charges are fired, creating perforation tunnels which connect the casing to the adjacent shale rock. The perforating gun, setting tool, and electric line are then removed from the well. After removal, the ball is pumped with the fracturing fluids to the frac plug. When the ball seats on the frac plug, those fluids are diverted at high rates and pressures into the perforations to fracture the shale, creating pathways for oil or gas to flow to the well.
The PnP process is executed dozens of times in one well with expectations for the highest mechanical reliability. But in many well completions the frac plug, setting tool, frac ball, and power charge are provided by different OEMs. For example, in a 5 ½" 20 ppf casing application, a service company could run a frac plug sourced from one of twelve OEMs, with a frac ball sourced from at least four sources, on a running tool purchased or rented from at least five other OEMs, using a power charge sourced from either of two other OEMs. This means that 480 unique combinations of frac plug, frac ball, setting tool, and power charge are possible for this application. Can a frac plug OEM vet every possible combination for system reliability? No. But each frac plug OEM must establish compatibility and system reliability through the laboratory testing of their frac plugs with preferred setting tools, power charges, and frac balls, and develop recommended combinations.
TRUTH: The system reliability of PnP tools must be established prior to installation.
This is the 1st in a series of five articles on why Frac Plugs fail in Plug and Perf applications.