Ultrasound-Assisted Lubrication with Adrian Messer
Proper lubrication is one of the most important things to consider to keep the equipment up and running. When the equipment is over-lubricated or under-lubricated, it can lead to premature failures and increased maintenance costs. So how do we know how much lubrication a machine or a parts needs? What tools can be used for a precise amount of lubrication?

In this episode, we covered:
What is ultrasound
What is ultrasound-assisted lubrication
Benefits of using ultrasound-assisted lubrication
Lubrication best practices
Steps in performing ultrasound-assisted lubrication
Pre-work or training required to set up an ultrasound lubrication program
Success stories in using ultrasound-assisted lubrication
And much more!
There are numerous applications of ultrasound but one of the most important ones is assisted lubrication. You can use ultrasound to check the lubrication levels, signs of contaminants, and know the right amount of lubrication a bearing may need. It also allows you to know when and how much lubrication is needed. You can use a calibrated grease gun to apply the precise amount of grease a bearing needs. Ultrasound uses a sensor technology that detects problems based on the frequency of sound signatures. This way, you can easily track what's wrong with a bearing and do planned maintenance.
When you use ultrasound to optimize lubrication process, you are ahead on preventative and predictive-maintenance. That means you can perform maintenance based on both frequency and time. It is a common practice in the plant to apply too much grease and that leads to bigger problems later on. When you install a new machinery, and the alignment isn't right, it is doomed to fail early. Although it is determined using vibration analysis, ultrasound helps with precision alignment as well. Ultrasound uses friction as the main source to detect bearing failures using high-frequency sensors that can be remote too.
You can detect gas leaks and electrical failures in the early stages using turbulence due to compression in the valves and steam traps. Traditional approach only works for a short term protection against failures because you can't hear very high-frequency sound and very low-frequency sounds with a human ear. You need technology for that and ultrasound is good at detecting both types of sound frequencies. You need to just set the base frequency when tracking either type of sounds. In a few words, ultrasound is the backbone of condition-based monitoring programs for the plants.
There are different types of ultrasound instruments. You can use analog ones when dealing with operating systems and lubrication process. These cost less but you need to use digital instruments for tracking, setting baselines, and alarming situations that may result in a failure. There are different approaches to using an ultrasound for assisting in lubrication. You can either use manufacturer's recommendation while lubrication or use time-based lubrication that will result in knowing grease consumption. The best approach is using condition-based lubrication that only ultrasound can provide. It detects everything based on changing decibel levels in the lubricant and provides better results and reporting mechanisms.
Eruditio Links:
Adrian Messer Links: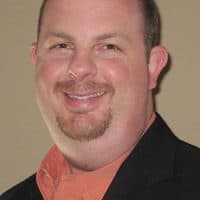 115 – Ultrasound-Assisted Lubrication with Adrian MesserJames Kovacevic
Rooted In Reliability podcast is a proud member of Reliability.fm network. We encourage you to please rate and review this podcast on iTunes and Stitcher. It ensures the podcast stays relevant and is easy to find by like-minded professionals. It is only with your ratings and reviews that the Rooted In Reliability podcast can continue to grow. Thank you for providing the small but critical support for the Rooted In Reliability podcast!