How Reliable Does Your Product Need to Be
Abstract
Kirk and Fred discussing the relation of costs versus how much reliability is needed for the design and production of electronics systems

Key Points
Join Kirk and Fred as they discuss the challenge of knowing shipping, use and expectations of the consumer for meeting the markets expectation for reliability.
Topics include:
Everything will fail, how reliable and how long will a user expect it to last?
Mechanical systems that consume material wear out that can be more easily measured than solid state electronics.
We all want to prediction the future. Electronics is no different in the huge number of variables and unknown conditions that may cause failure.
Statistically proving zero defects can be too costly and too long to be performed, and only can be based on the lot quality of the assembly at that time period.
Enjoy an episode of Speaking of Reliability. Where you can join friends as they discuss reliability topics. Join us as we discuss topics ranging from design for reliability techniques, to field data analysis approaches.
---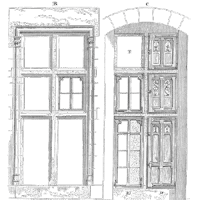 SOR 356 How Reliable Does Your Product Need to BeKirk Gray
---
Show Notes
For more information on the newest discovery testing methodology here is a link to the book "Next Generation HALT and HASS: Robust design of Electronics and Systems" written by Kirk Gray and John Paschkewitz.