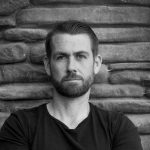 SOR 527 What You Want
Abstract
Chris discusses … what you want. Pretty broad I know. But there are things we really want – things we dedicate our time, effort and attention to. And then there are things we say we want. And the human brain is actually specifically structure to pick up on different cues to work out if you are really interested in something (or not). So we can pretty easily work out if you say you want something – but don't really want it to the extent you want other things. Why does this relate to reliability engineering? Click here to learn more.

Key Points
Join Chris as he discusses what is that you want. Or more broadly – things all people want. And what we mean by this is what people really want. And when it comes to reliability – well that is when we really find out if organizations really want it.
Topics include:
Our actions show us what we want. Saying we want something is one thing. But we only give of ourselves to things we really want. So we might say that we want something, but we will dedicate our own attention, resources, time, effort and expertise to the things we really want to do.
Human beings know when those around them talk about what they want. You can see from the inflection in people's voices, the expressions on their faces and their body language when they are excited about something. In fact, there are regions of the brain dedicated to this sort of non-literal communication.
… which means that we know when other people are talking about things they don't really want. Which is why we have the saying 'talk is cheap.' If you value something to the extent that you really want it, then you will do something to get it.
What about reliability engineering? Everyone says they want it. But if a CEO makes reliability the last point on the agenda, delegates reliability to someone else, never seems to have the time to deal with reliability, then the entire organization will quickly follow suit. Because the leadership sets the tone for the culture. And shows what they value in terms of everyone else's performance through how they act.
And unfortunately, this is the behaviour we tend to see … a lot. Leadership who say they want something to be reliable, but only deal with it begrudgingly and at the end of discussions on other things – like budget and schedule.
But the good news is that it is easy to want it. Get yourself involved. Get your team involved. Sure there will be a learning curve – but all you have to do as a leader is show that you are dedicating your time to it – and often your team will do the rest.
Enjoy an episode of Speaking of Reliability. Where you can join friends as they discuss reliability topics. Join us as we discuss topics ranging from design for reliability techniques to field data analysis approaches.
---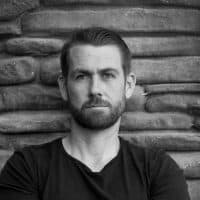 SOR 527 What You WantChristopher Jackson
---
Show Notes