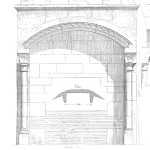 Selecting Tools for a Plan
Abstract
Carl and Fred discussing how to select the tools that will be used in reliability plans.

Key Points
Join Carl and Fred as they discuss what makes for good reliability plans.
Topics include:
Wrong way: selecting the tools that you have always used, merely because they have been used before
Right way: begin with reliability vision and gap assessment
Good reliability plans require good preparation
Wrong way: reliability plan is merely a list of tests
Ask who needs the results of tests, and what decision are they going to make
Right way: ask what we are trying to achieve?
A test plan is not a reliability plan
6-step process to achieve high reliably
Enjoy an episode of Speaking of Reliability. Where you can join friends as they discuss reliability topics. Join us as we discuss topics ranging from design for reliability techniques to field data analysis approaches.
---
SOR 627 Selecting Tools for a PlanCarl S. Carlson
---
Show Notes