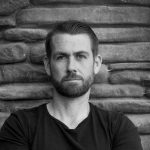 How to Become a Reliability Engineering Consultant
Abstract
Chris and Fred discuss how to become a reliability engineering consultant. This is a very natural question for a lot of us. It might be easy to visualize what you want to achieve. But it can be daunting to get there.

Key Points
Join Chris and Fred as they discuss how you go about becoming a reliability engineering consultant. It is
Topics include:
It's not about what you can do. It's about how you can help. A lot of prospective consultants simply see themselves as having a lot of tangible skills that relate to specific things they can deliver. It might be data analysis. Or FMECAs. Or plotting data. But clients are after how you can help. How can you help improve profit, reduce costs, reduce TTM and so on. The people who are going to hire you aren't likely to know what these activities do.
Do you want to be Consultant #1 – Contractor or 'pair of hands.' This works really well for certain people. This sort of consultant usually has 'year long' contracts that when that contract expires, you find another one. Cash flow is usually good … except between contracts.
Do you want to be Consultant #2 – Trusted advisor. This is not so much being a luminary in the field, but clients (for whatever reason) become trusted and seen as an otherwise impartial source of help.
Do you want to be Consultant #3 – Visible Expert. You need to be known. You need to be visible. You need to be blogging. You need to be presenting at seminars. You need to be doing webinars. And … you need to be doing this for a while before you become visible. Just having a website is not enough.
But … do you really want to be a consultant? Some people can't handle not having a salary. That's OK … but don't pretend you are someone you are not. Not having a salary can be a source of great mental stress. Sometimes you will have a number of clients. Sometimes you will have none. It is a roller coaster … especially early. Is this really what you want?
… don't underestimate the change in 'human interaction' lifestyle. Consultants don't work in teams the way other employees do. This might work for you. But you might be surprised how much you miss it. You also need to be able to work by yourself and in your basement. This is not great. It is one of the costs of becoming a consultant.
How can you start? Become a consultant for the organization you work with. Make proposals to VPs. Try and gain business from the CEO. Start behaving like a consultant before you do. You might be surprised about what you learn about yourself … or how people regard you!
Enjoy an episode of Speaking of Reliability. Where you can join friends as they discuss reliability topics. Join us as we discuss topics ranging from design for reliability techniques to field data analysis approaches.
---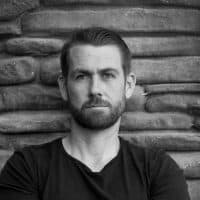 SOR 641 How to Become a Reliability Engineering ConsultantChristopher Jackson
---
Show Notes