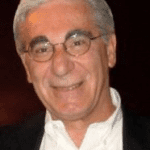 Guest Post by Geary Sikich (first posted on CERM ® RISK INSIGHTS – reposted here with permission)
Introduction
I was supposed to be in Boston presenting at "The Disaster Conferences" on 28 January 2015. Well, the weather just put us out to 19 March 2015 for the now rescheduled Boston conference.
I guess that they are still feeling the effects of this week's blizzard, now named "Juno"; that left Boston with over 24 inches of snow.
According to the Weather Channel Winter Storm Juno pounded locations from Long Island to New England with heavy snow, high winds, and coastal flooding late Monday into Tuesday. The storm is now winding down.
The National Weather Service has dropped all winter storm and blizzard warnings for Juno. [Read more…]