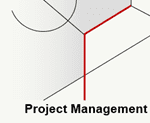 In my previous article, we reviewed the project approval committee, and emphasized approval to start projects and/or approve projects in-process.
With any type of project oversight, presentations or project schedules are often reviewed.
For a more lean project management approach it would help to consider reviewing the actual deliverables, including a mutual understanding of the "definition of done".
"Definition of done" is the agreed-upon evidence of completion of a process, activity or milestone and usually includes a project deliverable.  Some examples of deliverables might include the project plan, project schedule, documents (requirements document, plans, and reports), analysis, and designs (drawings).  Other considerations can be built-into "definition of done" including compliance, acceptance/sign-off, exceptions and best practices.