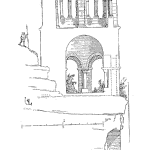 Mechanical drawings and electrical schematics communicate the design.
They provide information sufficient to create a product or build a system.
They provide the necessary details that allow others to construct something that originally was only imaged.
We no longer rely on a single craftsman to build a chest of drawers from concept to delivery.
Instead, they may be a team scattered across many organizations relying on the drawings.
Included on the drawings and schematics are dimensions along with tolerances. A keypad will be a specific width, plus/minus some amount. A resistor is nominally 100 ohms, yet anything between 90 and 110 ohms is fine.
Tolerances acknowledge the variability between individual components or caused during the construction process.
Tolerances also impact the reliability performance of your products.  [Read more…]