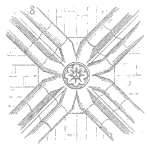 An Accendo Reliability recorded webinar event
Selecting as a supplier for components or subsystems involves many aspects, including the desired reliability performance.
Once selected, the ability of the supplier to provide items that meet or exceed the reliability requirements relies on their understanding of the requirements and operational conditions related to the specific item within the system.
It also relies on the supplier's knowledge of their own design and manufacturing processes as it relates to reliability performance.
[Read more…]