Accendo Reliability Live Events
Select reliability webinar events meant to provide practical and informative educational material for your professional development.
A mix of topics ranging across the field of reliability engineering and related fields. Formats range from how-to tutorials to thought-provoking essays. Topics include fundamental statistical concepts to overarching program management.
Join us for these upcoming live events. Catch up with past events via the podcast series or the recorded videos of the events. At any time if you have a question, before, during, or after an event – just let us know. We do enjoy hearing from you and assisting you to improve your abilities.
I want to tell you that I have gone through many webinars on Accendo Reliability and found them very useful. I am new to Reliability Engineering and very keen to learn it and apply it in my organization. — Ankur Sharma
---
Scheduled for June 6, 2023, at 9
am

 US Pacific time.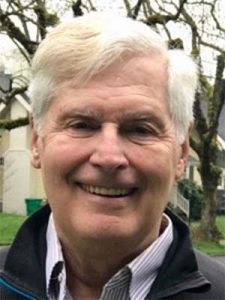 Covid taught all of us the importance of managing suppliers, especially those from China and Asia. Risk became the top supply management concern over supplier delivery, quality, and cost. For example, just in time deliveries became just in case. Many common sense ideas of lean changed. Incoming, in process, and final inventories rose. Overall costs increased. Risk became the overarching concern for managing suppliers.
OEMs are now developing new operating models and sourcing models. 'Make or buy' decisions that were made 20 years or more ago are being reassessed. Sourcing decisions in China are being rethought. Domestic sourcing and reshoring are occurring rapidly
In this workshop, Greg Hutchins will discuss four ways to manage supplier risk, specifically: 1. Accept sourcing risks; 2. Diversify sourcing risks; 3. Share sourcing risks; and 4. Manage (control) sourcing risks.
---
Scheduled for June 13, 2023, at 9
am

 US Pacific time.
Over the past few months, we're received a few questions related to accelerated life testing. There are bound to be more questions as ALT can be confusing to plan, conduct, or interpret. Let's get together and address your questions related to ALT.
Send us your questions before the event, and we'll have a prepared response. We'll also have the chat and Q&A features turned on during the webinar (as always) so you can ask questions live. Plus, I'll discuss the recent questions and how we answered them. This is an experiment on increasing engagement with our webinars and to prompt you and others to continue to send us your questions. If this goes well, we'll be asking you for future Q&A focus areas.
Looking forward to seeing your questions related to ALT. It should be a fun conversation; see you there.
---
Scheduled for June 27, 2023, at 8
am

 US Pacific time.

Everyone 'knows' why we do reliability engineering … right? Customer experience. Organization reputation. Reduced warranty claims 10 years from now. But these are boring reasons that really don't motivate me to take reliability seriously now. Why should I invest so much time into an activity where that benefits the 'company' or the 'customer' in the future but won't make an immediate difference where my boss will give me a 'gold star' on my next performance appraisal? Besides, no one person is responsible for reliability, so any effort I invest in reliability will be 'lost in the noise' anyway. And of course, reliability will increase budget and schedule today. Right?

There is a simple trick that organizations who do 'reliability' well use. They understand that reliability engineering solves problems starting today. That means there are fewer crises during production (costing time and money), a focus on the VITAL FEW things that matter (not the TRIVIAL THOUSANDS that leads to over-engineering) and no 300 slide PowerPoint presentations where we need to discuss reliability 'stuff' every week. No more 'build-test-fix' treadmill. Come and listen if you want to hear the 10 reasons to do reliability engineering well that reduce production timelines, save budget, eliminate the 'overwhelm' and otherwise motivate everyone to bake reliability into the 'first design.'
---
Scheduled for July 4, 2023, at 9
am

 US Pacific time.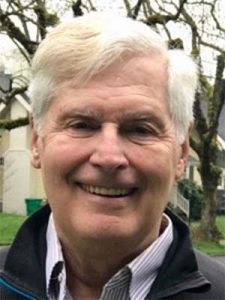 Risk is now incorporated into many if not all ISO quality and reliability standards. ISO 31000 is the go to international standard for risk management and risk based, decision making. ISO 31000 can be used by all types of organizations, regardless of their size, industry, or sector. ISO 31000 provides a standardized and systematic approach to risk management. This helps organizations to identify, assess, and manage risks in a consistent and effective manner,
Most importantly, you can use ISO 31000 for your risk based, decision making. After the webinar, you will be able to use the standard to develop your own framework for risk based, problem solving and risk based, decision making.
• Learn what is ISO 31000.
• Use the framework for organizational risk management
• Use the framework for personal risk based, problem solving and decision making.
---
Sign up for the monthly webinar listing, today.
Review all events that we can find from over 30 sources in one message. You'll receive one email a month that lists the next month's events – plan your professional development quickly and easily.