Accendo Reliability Live Events
Select reliability webinar events meant to provide practical and informative educational material for your professional development.
A mix of topics ranging across the field of reliability engineering and related fields. Formats range from how-to tutorials to thought-provoking essays. Topics include fundamental statistical concepts to overarching program management.
Join us for these upcoming live events. Catch up with past events via the podcast series or the recorded videos of the events. At any time if you have a question, before, during, or after an event – just let us know. We do enjoy hearing from you and assisting you to improve your abilities.
I want to tell you that I have gone through many webinars on Accendo Reliability and found them very useful. I am new to Reliability Engineering and very keen to learn it and apply it in my organization. — Ankur Sharma
---
Scheduled for October 3, 2023, at 9
am

 US Pacific time.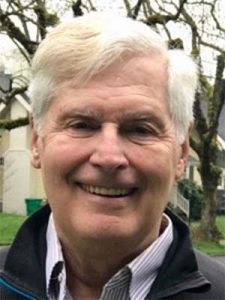 "Trust' in AI decision making is one of the most important public policy challenges facing the world. Some pundits place this on the same level as climate change and pandemics.
"Trustworthy artificial intelligence (AI) can bring many benefits, such as better healthcare, safer and cleaner transport, more efficient manufacturing, and cheaper and more sustainable energy." EU Communications
Or "In the short term, the (AI) technology threatens to make employees redundant; longer term the danger is existential." UK Financial Times
In this webinar, Greg will unpack AI decision making and address the following;
• What is the fear and opportunity posed by AI decision making?
• What are different types of AI decision making from 'existential' to 'daily work' to 'law enforcement'
decision making.
• Why is 'trust' in AI decision making the #1 challenge confronting global legislators?
• How can trust be restored to AI?
• How will your work/careers/job futures be impacted by AI decision making
---
Scheduled for October 10, 2023, at 9
am

 US Pacific time.
One role reliability engineers enjoy is that of analyzing data. We have available to us a wide range of statistical methods, yet each does require some form of data. In some cases, we are data rich with almost too much data. In other situations, we are lacking data or have insufficient data.
From vendor data sheets to field returns, we do have a broad array of data sources. Let's explore the common and the not-so-common sources. We will discuss the pros and cons of various sources. Plus, let's examine a few ways to use simulations or models.
---
Scheduled for October 24, 2023, at 8
am

 US Pacific time.

We often use the word 'quality' to describe products that are manufactured with minimal defects (… and within tolerances). If you are involved in the field of quality (and manufacturing), then you might have heard of 'capability indices.' These are simple numbers that essentially describe the 'quality' of things being manufactured. There are certain guidelines and industry 'standards' for what these numbers should be. Have you ever heard of the '6 sigma'? It promotes a capability index of two (2). But what does this mean? These numbers also correspond with the fraction of defective products. Want to learn what these capability indices mean? … and how to get them? … and how to convert them to things like Parts Per Million (PPM) defects? Or better yet … if you need to learn a bit more about manufacturing and how we measure quality in general? Join us for this webinar.
---
Sign up for the monthly webinar listing, today.
Review all events that we can find from over 30 sources in one message. You'll receive one email a month that lists the next month's events – plan your professional development quickly and easily.