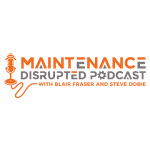 MD 210 Boost Your Professional Value by 50% – Why Communications Matters
Why Maintenance & Reliability Communications Goes Wrong, and How to Fix it!
In Maintenance and Reliability, communication may be the most important skill set to have, whether talking with production, asking for budget approval, or getting that promotion, yet this skill set is never taught in class or any reliability certification path.
As Maintenance and Reliability leaders, we often need to take complex technical information and make it more understandable for our audience, after all, we are the experts and they likely aren't. But having so much knowledge on the topics we discuss often makes simplifying the information more difficult, leading to technical jargon and a story that is not re-tellable after the presentation. This is known as the "curse of knowledge", and there is a way to overcome it and still have a lasting impact.