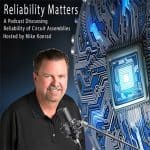 Making Reliability Training Entertaining and Effective
Can reliability training be both entertaining and effective? The Manufacturing Game's Michelle Ledet Henley has a different approach to traditional training methods.
Michelle Ledet Henley has worked with The Manufacturing Game since 1998 as a developer of new simulations and training material. She has traveled worldwide in her capacity as a facilitator and trainer for The Manufacturing Game and other simulations developed by Ledet Enterprises, Inc. Michelle has been instrumental in developing simulations with a focus on reliability, project management and distribution.
She began her career with KPMG Peat Marwick in San Francisco, CA, and then worked for a real estate management and development firm in the Washington, D.C. area. Before joining The Manufacturing Game®, Michelle formed her own company, Innovative Interfaces, which provides computer programming services around the United States.
Michelle has a bachelors of business administration degree from the University of Texas – Austin in Accounting and Information Services.
Michelle's Contact Information:
mrledet@manufacturinggame.com
http://manufacturinggame.com
linkedin.com/in/michelleledethenley
The following books were recommended on this episode:
Don't Just Fix It, Improve It
https://a.co/d/gYvMKdI
The Story Telling Code by Dana Norris
https://a.co/d/cCgTWNb