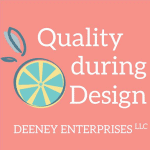 Leveraging Proven Frameworks or Concept Development
Ready to sharpen your toolset with the wisdom of ancient warriors?
Today's episode includes knowledge to guide your journey into the world of quality tools and reliability frameworks. Drawing inspiration from the seven weapons of warrior monk Benkei, we introduce the first seven quality tools collected by industry quality professional, Ishikawa. Discover how these types of tools, more typically used for monitoring and continuous improvement, can also be leveraged for early concept development, thus leading to successful product designs.
For those seeking to put theory into practice, we delve into a strategic system model that centers on customer inputs, intended and unintended outputs, and the use process, demonstrating how these tools can be applied to concept development. By the end of this episode, you'll have a deeper understanding of how quality thinking can revolutionize your product design and development process.