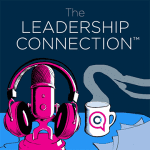 Leadership Connection Interview with John Reeve
The Leadership Connection Host, Doug Plucknette, interviews reliability leader John Reeve in Episode 32 of this series.
Mr. John Reeve is a CMMS Champion. With 21,000 followers on LinkedIn, he regularly shares knowledge on many topics, especially in asset management. Being the 2nd consultant hired by the company that invented Maximo, he spent the first 10 years consulting in project management consulting followed by 20 years on asset management with emphasis on Maximo software. During this time, he was issued a US Patent for maintenance scheduling "order of fire", CR/CMML qualification from ReliabilityWeb, and, became the author of two books.