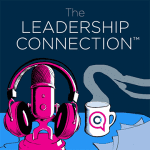 Leadership Connection Interview with Howard Penrose
The Leadership Connection Host, Doug Plucknette, interviews reliability leader Howard Penrose in Episode 34 of this series.
Mr. Howard Penrose is President of MotorDoc LLC, a Veteran Owned Small Business, 2017-18 Chair of the Society for Maintenance Professionals (SMRP). Performing reliability and maintenance consulting, program development, industrial assessments, motor management consulting, machine forensics, motor diagnostics training, technical web development, and technical/business publishing. Specialties include motor diagnostics, training, electrical insulation systems, hybrid vehicle machine development, wind turbine forensics, industrial and commercial applications.