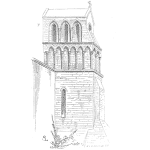 Design for Reliability – Stressors
Speaker: Michael Pfeifer
Any product is a collection of materials that have been engineered, shaped, and modified to become components and joints (e.g. weld and braze joints). The materials can degrade due to exposure to use conditions – steel screws corrode when exposed to water, some plastics become brittle when exposed to sunlight, and coatings on surfaces can wear away.
Components and joints will stop functioning as required if their materials degrade too much. This is a problem if it leads to reduction or loss of product performance before the end of a product's expected life.
Identifying the conditions to which materials are exposed and selecting materials that can withstand the exposure is a critical part of designing products that have good reliability.
During this webinar, I will discuss identification of the conditions that can cause materials to degrade.
This Accendo Reliability webinar was originally broadcast on 13 December 2022.
The audio track is now an Accendo Reliability Webinar Series podcast episode. View the episode show notes to listen or subscribe to the podcast.
Please login with your site registration to view the video recording.
If you haven't registered, it's free and takes only a moment.
Additional content that may be of interest
Design for Reliability  – Identifying Stressors (article)