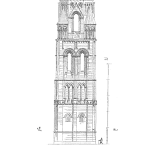 Based on incident data in biodiesel facilities, I had written that the biodiesel industry in the US is experiencing an incidentevery two-and-a-half months, i.e. approx. 10 weeks.
Here are incidents following my May 2009 blog post on biodiesel incident frequency.
1. 15 July 2009, Chicago: An explosion at a biodiesel plant in Chicago injuring two workers.
9-weeks later…
2. 24 September, 2009, Florida: a fire was reported in a biodisel plant near Osceola County in Florida. There were no fatalities or injuries.
10-weeks later…
3. 4 December, 2009, Seattle: A glycerin tank was over pressurized leading to equipment damage at Imperium Renewables' biodiesel plant in Seattle.
Isn't it high time for biofuel industry to wake up to these incidents?
In the coming year biodiesel production is expected to reduce due to (a) reduced oil prices and (b) expiration of $1 credit for every gallon. With reduced production, I expect reduction in incidents.