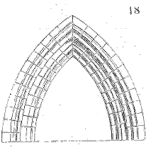 Some believe leaders are born and become natural leaders. Others believe leadership can be taught and anyone can become a leader. I believe leadership is situational and when intentional can be very powerful.
I learned leadership theory and enjoyed plenty of practice attending the US Military Academy. I certainly practiced leadership during my tour in the Army.
And, I'm not an expert on leadership.
Learning Reliability Leadership
In my career, I've seen and followed wonderful and not so good leaders. I've seen too many managers that were not leaders. And, I've enjoyed enabling other leaders as I wanted to follow them.
For those willing to learn and lead, they can learn to become excellent leaders. It takes knowledge, practice with feedback, and something to get passionate about.
The James G. Clawson article in the Washington Post on December 1st, 2013 discusses the question posed in the title, Is leadership born or built?
I like his definition that a leader manages energy. The energy of yourself and those around you.
Become a Certified Reliability Leader
Another initiative recently got started related to leadership and reliability and maintenance engineering. The Association for Maintenance Professionals and Terrance O'Hanlon (and the team he leads) has built a Certified Reliability Leader certification and associated body of knowledge.
Learn more about the certification on the Certified Reliability Leader page.
Learning more about the CRL I really like the approach. Provide everyone involved with reliability maintenance in the organization with the knowledge, background, and overview so they have the context and basic skill to make good decisions related to the reliability and maintenance of an asset.
The idea is to enable leaders throughout the organization. Teach leadership. The concept that anyone can be a reliability leader is one that I fully support. It is a big part of how my career has grown.
Reliability Influence
One of the aspects of reliability is it touches many groups within an organization. Often getting electrical and mechanical engineering groups to talk to each other to solve a problem is difficult, as just one example. The bridge of a reliability leader wanting to solve the problem for the improvement of plant availability or improve product reliability allows a diverse team to work together.
We all generally want to improve reliability. Many just don't know how to talk about the problem as it relates to reliability.
Being the bridge, or better, the leader that enables the group to see, understand and solve problems, is reliability leadership. We often do not have controlling authority. We do have significant influence though.
Reliability is important to get right for the companies profits and brand reputation. Working to improve reliability and leading those efforts is rewarding. It is also fun.
---
Related Articles