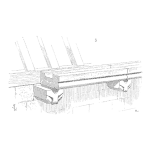 Why do our Generally Accepted Accounting Principles (GAAP) dictate that equipment is an asset and our employees are liabilities? Don't our executives always tell us 'our people are our greatest assets?' How come our financials don't support their assertion?
How come during the economic downturns we seem to automatically turn to cutting a certain % of the working population and not a % of the equipment? How many of us have ever heard our leadership say 'due to the economy, we are going to have to get rid of a % of our equipment based on seniority'? That would be ridiculous, but we often do it to our people. Why do we do it to humans and not equipment? What is the value of 'intellectual capital' in our organizations?
We ask these questions upfront to explore the paradigms we have in industry regarding the value of our employees' knowledge/skill/experience, or their intellectual capital. We are conditioned by our environments to place a heavy value on our assets (as defined by our GAAP) because they influence the bottom-line numbers reported to Wall Street and our shareholders.
How do we report to Wall Street the effect of a down-sizing, right-sizing or capsizing (depending on how you look at it)? In the nineties, when re-engineering initiatives were sweeping the U.S. in order to make our organizations leaner and more efficient, what price did we pay?
Who usually opted to take the early retirement packages offered? More often than not, those who knew they could get another job AND receive severance pay for an extended period of time. Normally, who were such candidates? Usually the ones with the most tenure and experience took the severance packages…so our most knowledgeable employees, are the ones who left!
Then, back at the "lean" ranch, what usually happened when 'problems occurred'? We would scratch our heads and say, "Well Harry always knew how to fix that, I have no idea what he did or how he did it".
Now we come full circle to corporate memory! While we are involved in the field of knowledge management, we first heard this term "corporate memory" decades ago, on one of the engineering forums that we follow and came to like the term.
How do we capture the experience of our most knowledgeable employees so their intellectual capital is institutionalized for others to learn from? What format do we place all of this data in, and how do we make it easily accessible to others in the company who could use it to solve their problems?
How does your company capture current employee's experience and how do they plan to compensate for the extensive loss of experience, once the baby boomer generation retires?
We do not claim to have the answer to all of these questions, but we do want to raise awareness to this situation that exists in every organization.
In our field of Reliability Engineering and Root Cause Analysis (RCA), we do capture the logic used to successfully solve problems that have occurred, and make it readily accessible to others that may have similar problems in their facilities. This truly captures the intellectual capital of our employees, stores it into a knowledge management system and then disseminates the information in an efficient and effective manner. Think about how much re-work this saves by not having to solve the same problems over and over again.
Here is an example video case study of a Boiler Feed Water Pump Failure. This shows how such logic is stored for future reference (where is can be tracked and trending in an RCA database).
This is actually institutionalizing corporate knowledge and preventing it from going out the facility door via the retiring employee's head, on its way to a hot beach where the retired employee will have a cold drink in their hand!
On a scale of '0' (non-existent) to '5' (exceptional), how would you rate your company's current efforts to capture corporate memory and subsequently store it in a knowledge management system for existing and future employees to learn from?