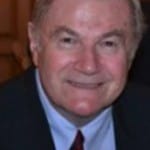 Guest Post by John Ayers (first posted on CERM ® RISK INSIGHTS – reposted here with permission)
COVID 19 throws a curve ball in the path of life and job security. If you compare life as a walk through a forest, then COVID-19 is a high stone wall (curve ball) along the path of life. Do you stop and retreat or go over or around it and continue your journey? I think you get through the pandemic and continue along the path back to job security and low unemployment.
COVID-19 has changed the world and our country for the distant future. It was the end of 2019 (only 5-6 months ago) when unemployment was at a record low and the economy was booming. Back then the future of work was the focus. What jobs would look like in the future of Robotics, Artificial Intelligence, Big Data etc.
This paper discusses the path back to low unemployment and the future of work.
PRIOR TO COVID-19
The US unemployment rate held steady at 3.5 percent in December 2019, remaining at the lowest level since 1969 and in line with market expectations. The number of unemployed people decreased by 58 thousand to 5.75 million while employment rose by 267 thousand to 158.80 million. The Labor Department said that job openings jumped 2.4 percent in December to 7.3 million. That is the most since records began in December 2000.
The future of work was on everyone's mind. The future will be a technology-empowered workforce where automation frees employees from the mundane and enables them to be more creative and effective at their jobs. Steel was the raw materials for the industrial age. Data is the raw material of today and the future age. Emerging digital industries will generate new industries and jobs but also eliminate jobs. For example, the driverless car is going to happen sooner than later. This will put the estimated three million people today that make their living driving vehicles out of a job. The future of work will be about dismantling antiquated structures and working in ways that are more open, diverse, efficient, and healthy, for both companies and employees. This is called the Gig economy. Many workers will be remote from the office.
COVID-19
Social distancing, face masks, no large gatherings and other restrictions imposed by Federal Guidelines and State Governor's mandates are the ways of the world and the United States since march 2020 and into the foreseeable future. Among the hardest-hit areas of the economy was the accommodation and food services sector, which comprised more than half of the month's net losses.  Other hard-hit sectors are: The broader leisure and hospitality sector; the health-care and social assistance subsector (including child day care and family services). Sectors that had been working remote or had the ability to work remote in the professional and business services were not as hard hit. K-12 schools were closed and parents worked with teachers and Zoom to teach the children from their homes.
CURRENT VIEW COVID-19
At the end of April 2020, unemployment is about 20% and growing.  Many employees are working from home and this trend will continue for some time.
States are starting to open but maintaining 6 foot social spacing, wearing masks, and no large gathering. Baseball, Football, Hockey, Basketball, and Golf are strategizing how to complete the season or start the season and meet the restrictions. There are rumors that sports will be played in 2020 without fans. Of the nation's approximately 30 million small businesses, nearly 7.5 million small businesses may be at risk of closing permanently over the coming five months, and 3.5 million are at risk of closure in the next two months. Public schools and colleges are debating about opening schools in the fall. We need additional government stimulus bills, including infrastructure funding to start getting the high unemployment numbers down and get people working again.
FUTURE OUTLOOK
Perhaps in 2021 the work place and life in general will return almost to normal.  Somethings will change such as: more working from home. Some say the economy will roar back quickly but others say it will take years. No one knows.
What we do know is, once we get through the pandemic the future jobs outlook that were discussed at length just 5-6 months ago will still be there. High technology will drive the future jobs. Some have predicted that 50% of the jobs we enjoy today will be extinct in 5-10 years. This is not a new phenomime.  Jobs have come and gone over the years primarily due to technology. This is just another cycle of job changes and we have to prepare for it.
SUMMARY
The pandemic threw a curve ball to virtually every country in the world. No one was prepared. We have taken herculean steps to slow down and hopefully contain the coronavirus. There is a long way to go to get back to normal if we ever do. We will get there. When we do, the future of work will still be an issue we have to face.
The pandemic has accelerated the preparation for future work. The Gig economy trend has been accelerated. Working from home remotely is not new and something to fear because of the need to perform remote learning and socializing in recent months. Workers who will lose their job because of the virus can learn coding preparing them for the future work skills that will be needed.
A significant portion of work today is projectized and the trend will continue to increase in the future. Given the freelancing trend, more workers will be teleconferencing on a regular basis. This means, you will need to have a basic understanding of project management so you can interact on the teleconference efficiently without causing undue delays because of your lack of knowledge. This skill area is also directed at future work.
Before the pandemic, work in a project organizational structure was an increasing trend because it is a more efficient way to perform work with minimal people.  The new norm means this trend will continue and probably accelerate. For example, a future project organization structure could comprise a central core of key project leaders and remote project contributors located remotely from the core team. This is one approach which would address social distancing and more efficient less costly projects.
It is time to start thinking again about future work.
Bio:
Currently John is an author, writer and consultant. He authored a book entitled 'Project Risk Management. It went on sale on Amazon in August 2019. He has presented several Webinars on project risk management to PMI. He writes a weekly column on project risk management for CERN. John also writes monthly blogs for APM. He has conducted a podcast on project risk management.  John has published numerous papers about project risk management on LinkedIn.
John earned a BS in Mechanical Engineering and MS in Engineering Management from Northeastern University. He has extensive experience with commercial and DOD companies. He is a member of PMI (Project Management Institute). John has managed numerous large high technical development programs worth in excessive of $100M. He has extensive subcontract management experience domestically and foreign.  John has held a number of positions over his career including: Director of Programs; Director of Operations; Program Manager; Project Engineer; Engineering Manager; and Design Engineer.  He has experience with: design; manufacturing; test; integration; subcontract management; contracts; project management; risk management; and quality control.  John is a certified six sigma specialist, and certified to level 2 EVM (earned value management).https://projectriskmanagement.info/
If you want to be a successful project manager, you may want to review the framework and cornerstones in my book. The book is innovative and includes unique knowledge, explanations and examples of the four cornerstones of project risk management. It explains how the four cornerstones are integrated together to effectively manage the known and unknown risks on your project.