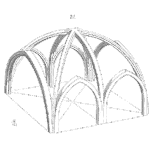 Just a couple of sample questions from deep in the body of knowledge this week.
Which of the following can be evaluated with dye penetrant methods?
a. Sub-surface cracks in metals
b. Newton's rings
c. Surface cracks on non-metals
d. Surface porosity on styrofoam
and,
Preventative maintenance is characterized by:
a. Replacing failed/defect items as they are found in normal service use
b. A planned program of tests, inspections, and/or replacements
c. Replacing items just before they fail
d. Lowering fault isolation times and improving part accessibility
Post your responses and reasons in the comments section below. This two may provide some insight into how some of the questions are asked and how to think through how to select the appropriate answer.
---
Related:
First 5 Questions (article)
Sample Size – success testing (article)
OC Curve with Binomial Method (article)