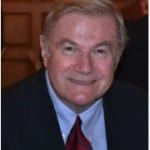 Guest Post by John Ayers (first posted on CERM ® RISK INSIGHTS – reposted here with permission)
The COVID-19 pandemic has changed the world. Social distancing, face masks, confinement at home and other restrictions is the new norm. This will be the case at least for the foreseeable future as the economy re-opens. The long-term effects are yet to be determined. One change that is likely to emerge is to find a more efficient, less costly way to perform work with minimal workers to make up for lost revenue.
Before the pandemic, work in a project organizational structure was an increasing trend because it is a more efficient way to perform work with minimal people.  The new norm means this trend will continue and probably accelerate greatly. The question becomes-how will project work more efficiently in the new norm? This paper discusses some ideas to achieve this goal.
POSSIBLE NEW PROJECT APPROACHES
The old norm approach would be to fully staff the project with full time (with a couple of exceptions) team members. To get the best performance out of the project, it was common to conduct team exercises to transform a group of people into a high performing efficient team. The operative word being 'teamwork'.
The new norm will emphasize skills utilization. Workers will be trained with more than one skill. The goal is to reduce members on a team. Teamwork will still be important but skills will dominate. Project efficiency and low cost will prevail. Three new possible approaches to project management are presented below.
Make work portable across organization approach 1
This approach is designed to take advantage of various skills throughout the organization. The goal would be to have a core project team and then matrix other skills into the project as needed. With this approach, many of the skilled workers on a project will work on multiple projects at the same time thus reducing project costs. The core team would be co-located for maximum communications and efficiency reasons. The other skilled people would be located remote from the core team in their own area. Table 1 presents a list of key project positions skills requirements. This table can be used to staff the right skills on a project.
The minimum core team of the project is shown below is recommended. It can be tailored to suit the project and PM needs.
PM (project manager)
IPTL (integrated product team lead)
SM (subcontractor manager0
The PM is the most important team member. He/she is analogous to a Quarterback (QB) on a football team. You can not win the Super Bowl unless you have a great QB. Likewise, you will not have a successful project unless you have a great PM. The PM is responsible for: the technical; schedule; and cost of the project and management reporting.
The IPTL monitors the WPs (work packages). WP managers are responsible for the WPs. IPTL review and approve the monthly EV (earn value) accruement and IMS (integrated master schedule) updates prior to sending them to finance. The IPTL lead manages technical problems and their resolution. He/she is responsible for the technical performance of the project.
The SM is responsible for the performance of the major subcontractors. This includes writing and maintain the subcontractor Statement of Work (SOW) and Specification. The SM reviews the subcontractors monthly report, and makes visits as required to the subcontractor's facility. He/she is responsible for reporting the subcontract status to the IPTL and PM.
The other skilled people in Table 1 can be matrixed as required into the project. The skills position and requirements can be tailored to specific projects.
Accelerate automation approach 2
This approach generates new software to allow remote monitoring of control systems, test outputs, etc.   Workers are remotely based. Similar to approach 1, the core team would be co-located and manage the project. This approach minimizes the number of workers in the facility thus saving space and costs.
Share employees in cross industry talent exchange approach 3
This approach is similar to approach 1 except it extends concept to other partner companies. Companies do not have to hire specialty SMEs (subject matter experts) but rathe borrow them for a short time for a specific task. This approach can minimize employees and space requirements for a company. It can be more efficient and reduce project costs. 
Table 1 Key Project Positions Skills Requirements
Position
Skill Requirements
Education
Project Manager
-Experience working on several projects with increasing responsibility in in the project-Natural or learned leadership principles

-Good communications skills

-Understand design process

-Proposal preparation experience

-Project planning experience

-Experience with negotiations

– BS or greater in the project technical field
Planner
-Project planning (schedule) experience-Adept and experience with schedule tool
-Certification programs
Finance Administrator
-Knowledge of how to budget-Knowledge of how to estimate costs and rational for estimate

-Knowledge of how to verify cost estimate validity

-Experience and knowledge of Earned Value Management

– BS in finance or accounting
Risk Manager
-Knowledge of the risk management process-Knowledge of how to identify and mitigate risk

-Knowledge of how to create a risk mitigation plan

– BS in engineering
Subcontracts Manager
-Knowledge experience with contract requirements-Experience with project contracts

-Good written communication skills

-Negations experience

– BS in business management or a technical area
Quality Assurance Manager
-Knowledge and experience with quality assurance policies and procedures-Experience with QA audits
-BS in quality assurance
Manufacturing Engineer
-Knowledge and experience with design for manufacturing-Experience with transition to production process
-BS in engineering
IPT Integrated Product Team) lead
-Experienced senior engineer-Engineering knowledge and experience

-BS in engineering
Engineer
-Experience and knowledge engineering
-BS engineering
Developer
-knowledge and experience with coding
-Boot camp-2-year school
SUMMARY
The COVID-19 pandemic has changed our lives forever just like 9/11 did. The question is how much is it going to change future projects.  This article presents some unique and new possibilities for staffing projects to achieve less full-time staff, less building space, more efficiency, and cost savings.
The emphasis is placed on skills required to manage a project successfully. The skills can be tailored to suit the type of project. The project will comprise a small collocated core group of skilled workers and managers. Other skilled workers that are required will be matrixed in within the organization or a company partnership that shares skilled workers. The staffing possibilities also include automation to increase monitoring of test equipment, control systems, and other items remotely.
Bio:
Currently John is an author, writer and consultant. He authored a book entitled 'Project Risk Management. It went on sale on Amazon in August 2019. He has presented several Webinars on project risk management to PMI. He writes a weekly column on project risk management for CERN. John also writes monthly blogs for APM. He has conducted a podcast on project risk management.  John has published numerous papers about project risk management on Limkedin.
John earned a BS in Mechanical Engineering and MS in Engineering Management from Northeastern University. He has extensive experience with commercial and DOD companies. He is a member of PMI (Project Management Institute). John has managed numerous large high technical development programs worth in excessive of $100M. He has extensive subcontract management experience domestically and foreign.  John has held a number of positions over his career including: Director of Programs; Director of Operations; Program Manager; Project Engineer; Engineering Manager; and Design Engineer.  He has experience with: design; manufacturing; test; integration; subcontract management; contracts; project management; risk management; and quality control.  John is a certified six sigma specialist, and certified to level 2 EVM (earned value management).https://projectriskmanagement.info/
If you want to be a successful project manager, you may want to review the framework and cornerstones in my book. The book is innovative and includes unique knowledge, explanations and examples of the four cornerstones of project risk management. It explains how the four cornerstones are integrated together to effectively manage the known and unknown risks on your project.