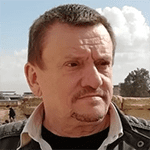 Guest Post by Malcolm Peart (first posted on CERM ® RISK INSIGHTS – reposted here with permission)
Humble, personal, professional, expert or even uninformed; opinions are just opinions when the facts aren't fully known or understood. Opinionators are merely stating their belief as to the what, why, when, where and the how something has happened and who was responsible, who is culpable and who has to do something. This belief is believed, at least by them, and, for the most part, they expect other people to believe it as well.
Agreement brings harmony, collaboration and progress while disagreement brings confrontation, debate and procrastination while each party attempts to convert the other to their oftentimes sanctimonious viewpoint.
How often does the opinionator commence their rhetoric with "I think"; not the philosophical sense of "I think therefore I am" but more "I am, so I think I can think". It's rare to hear "I know'' at the start of a sentence but we often hear "you know'' when an opinion is being formulated, particularly when it's off the cuff or on the hoof and uninterruptable. An orator may even end their opinionated soapbox soliloquy with a questioning statement of "don't you know'' thereby putting the listener in a position of either admitting that they don't know, or having to agree, or being challenged to disagree. And when it comes to opinions in emails the opinion is further reinforced through the medium of writing rather than speech and can be sent to one an all.
Knowing something is based upon knowing the facts. It's a rare thing to know 'all' of the facts. Consequently, it's almost impossible to be fully aware of everything and, subsequently, opinions abound. Once upon a time we knew that the world was flat even though some opined that it was spherical. Today, and while most know that the world is spherical, some still believe in its flatness much to the dismay to those who can't or rather won't believe such preposterousness. These know-alls then take to vehement argument and, as argument begets argument, harmony is out if the question.
Ignorance and Insecurity
It is said that opinions are proportional to the level of insecurity and ignorance. Such insecurity is brought about from a lack of knowledge. At a time when the world was unknown the maps of our ancient mariners bore warnings that 'dragons be here' as some ancient and uninformed geographer opined as to the risks that some seafarer would face by straying into the unknown.
Even in today's more enlightened Information Age opinions abound when there is insecurity and a dearth of information. Just look at the COVID Pandemic…
Almost all conversations around the world will inevitably touch on, or even focus on the wearing of masks, virus variants, our acceptance or otherwise of mandatory vaccination, and even who makes the best and most efficacious vaccine. People share their personal opinions based upon news reports and the secondary opinions of journalists and talking heads on TV. Minds are made up following politically motivated government guidelines intended to protect their populations but also to protect the politicians who are in power from potential ridicule and blame.
Some people's opinions are regaled as the truth despite a paucity of established scientific study and no scientific consensus on the actual virulence of the pandemic outside of statistics on deaths and infection rates. The global population is forming an opinion based on other people's opinions and how rapidly such opinions can be communicated but how many of us are even remotely qualified to establish the veracity of such opinions. For example, with Sweden's maverick baseline performance being for the best part ignored, or even ridiculed, can any current opinion on COVID be better than anybody else's? – but that's just an opinion.
Facts and Rumours
In the light of, or should it be in the shadow of uncertainty, rumours abound as people formulate, share views and eventually make up their mind and form an opinion as to what they want to believe. Unfortunately, much of this is made in the absence of established and irrefutable facts and the 'truth' that people believe can be one of several versions including even out-and-out wrongs.
People who have opinions often don't know the facts, or won't question them or even outrightly and wrongfully refute them. As Mark Twain said, "Never let the truth get in the way of a good story". And as they say in the movies about real life; this story is inspired by true events while the names have been changed to protect the innocent. Hollywood has rewritten many a history for audiences who remember the story rather than have known the facts; this is how a good story becomes another version of a truth. A 90-minute story in which the opinions of a few based on some loosely based facts quickly becomes the belief of many and truth is crystallised.
A truth is binary; it's either believed or not believed, just like the establishment of facts in a court of law. Opinions on the other hand are offered as a means of defining one party's version of the truth, but who's version is correct. Just look at litigation; two or even more opposing factions engage their own experts to persuade a judge or jury as to their version of the truth based on the same information. These experts will be recognized in their field and, inevitably, have similar qualifications and experience and their opinions should, theoretically, be the same. However, everybody has an opinion, and our opinion will be the basis of our version of the truth.
Opinions: Everybody has One.
Opinions have been likened to the fundamental orifice; everybody has one. But just like the fundamental sounds that emanate from it, sometimes it's best to keep quiet until asked. A little knowledge can be a dangerous thing and opinions based on personal feeling rather than facts and knowledge can easily spark a wildfire of debate and argument that do little to resolve any situation.
In the absence of knowledge and certainty rumours spread and their rate of propagation is inversely proportional to the facts available and directly proportional to the number of uninformed people. In the movie Alien3 the superintendent of the correctional facility announces; "This is rumor control. Here are the facts" but in reality, letting people know the facts can be more difficult than a simple Tannoy message.
A rumour they say, or 'false news' in some people's opinion, will have gone halfway around the world before the facts have tied their shoelaces. Getting in with your version of the truth first is a time-honored way of avoiding any blame, or at least shedding as much blame as possible onto others. As rumours proliferate cliques and factions form and once people's minds have been made up then a version of the truth will have been decided upon and believed no matter what the facts may eventually reveal; mankind can be a stubborn species.
Remember the 2002 coalition cry of "You are either with us or against us" which left no room for neutrality and demanded a polar decision on Weapons of Mass Destruction despite the paucity of information and plethora of opinion. At the end of the day people want black or white which makes it easier for populaces and politicians alike to establish who is 'on side'. A simplistic binary world of 'you do' or 'you don't' or it's all ayes or all nays, is a pigment of some individual's monochromatic imagination allowing no grey areas.
Conclusions
Opinions pepper the present day and with rumormongering and the advent of 'false news' it's difficult for people to form an opinion and when they do it's difficult to change it despite the facts that eventually emerge. And emerge they do.
Despite the fullness of time and the gift of hindsight that can, or at least should be able to provide us with 20:20 vision the results of any autopsy and full postmortem there can still be differences of opinion. The wishful thinking of a black and white outcome is replaced by the reality of a continuum which only allows for shades of grey. Of course, any full disclosure may change people's opinions and those who argued for the whiter side of a black argument or the darker side of a white argument may find that, as the band ''Procol Harem'' lyricized over 50 years ago, the truth is actually a whiter shade of pale.
When it comes to opinions and changing one's mind, Karl Terzaghi, a famous geotechnical engineer, was once in a courtroom as an expert witness sometime in the 1950's. The opposing lawyer gloated when he 'proved' that Terzaghi's opinion was at difference to his earlier opinion of several years beforehand. In reply Terzaghi merely responded, "Sir, you think I am such a vegetable that I have not learned anything new since then?".
Opinions are not established fact, not always, and yet as a species we can let opinions rule our lives and the lives of others despite a lack of fact(s) and an abundance of yet more opinions and the winds of change they produce.
Bio:
Malcolm Peart is an UK Chartered Engineer & Chartered Geologist with over thirty-five years' international experience in multicultural environments on large multidisciplinary infrastructure projects including rail, metro, hydro, airports, tunnels, roads and bridges. Skills include project management, contract administration & procurement, and design & construction management skills as Client, Consultant, and Contractor.