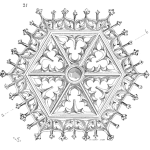 A friend I have been mentoring for quite some time now asked me recently if I had a set of personal expectations I hold myself to. As part of our conversation, I quickly came up with 4 or 5 things and then later on sat down to list out the expectations I try to live by.
I think my parents set the groundwork for what I would consider my list of personal expectations. My Mom and Dad had sound values and I think it's those values that influence our expectations. With that said, here is my list;
Be open minded – While I'm certainly opinionated, I'm always willing to listen to someone else's point of view.
Be Honest – Sometimes telling the truth isn't easy but unless the truth is going to hurt someone, it's always necessary.
Be Fair – Especially when it comes to business.
Choose Family First – There is nothing more important than your family. Those who choose themselves over their family always end up alone in the end.
Work Hard and Work Smart – While hard work will always pay off in the end, working smart pays more and is more rewarding. This principle applies to both work and home. Always put in a day you can be proud of!
Continue to learn – Learning is what keeps your mind active and focused on the right things. Those who stop learning and think they know it all always end up knowing less than average.
Stick With Facts and Data – Everyone has an opinion, I have always preferred facts and data to prove what I believe.
Be the Better Person – It's easy to fight, it's even easer to get sucked into one but on almost all occasions, the best thing to do is walk away.
Focus on The Positive – Life isn't always easy, there have certainly been times when I thought I might have to start all over again. Staying focused on the positive things is what kept me moving forward.
Be True to Yourself – Find time to laugh, time to relax and cry when you need to. Keeping your emotions bottled up is exhausting!
As always, I'm interested to hear what your personal expectations are or what else you might add to my list. Please feel free to share!
Douglas Plucknette is the President of Reliability Solutions Inc. and creator of RCM Blitz™. The author of Reliability Centered Maintenance using RCM Blitz™ and Clean, Green and Reliable a best-selling book on how to reduce energy consumption in manufacturing plants through equipment reliability. Doug has published over 100 articles on Maintenance & Reliability, and has been a featured Speaker as well as Keynote Speaker at a countless number of conferences around the world.