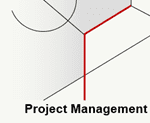 All projects or programs have a formal or informal resource management process, with the goal of completing projects on time, within budget and with good project quality.
In order to meet this goal, the resource management objectives are:
the quantity of estimated resources is accurate
the resource role requirements are clear and precise
the resources meet or exceed the expectations (requirements)
the resources are added in a timely manner
cost of the resources is minimized to the extent possible
Detailed project plans directly align deliverables and activities with the appropriate resource roles needed, within the constraints of project scope and schedule.  As described in previous articles, a project phase and gate structure can help establish a high-level framework for identifying deliverables, activities and associated resources needs.  Alternatively, with agile/scrum, sprint planning and sprint retrospectives enable ongoing planning of scrum team resource needs.
Meanwhile, project sponsors can get visibility into resource needs across projects through a project governance process and tools (for example, enterprise project management software).
Governance means monitoring project quality and using the only levers project sponsors have available:
project cost (adding or subtracting resources)
scope (reducing or increasing scope)
schedule (reducing or allowing more time)
Let's look at a project governance process, with an emphasis on resource management and staffing plans:
In this governance model, it can be seen the staffing needs come directly from those closest to the project…in this case, the core team leader (CTL) and project manager (PM).
This model would also work with an Agile/Scrum process….rather than a CTL/PM the Product Manager (PdM) and Scrum Master would collaborate to identify resources needs.
The primary responsibility falls upon the CTL or PdM, to (1) obtain the necessary resources from the functional manager(s) and (2) if the resources are unavailable, the steering committee can take action to provide additional resources or make project priority decisions.
Note the escalation path from CTL (or PdM) to functional manager.  Also, note the CTL (or PdM) would collaborate with the functional manager to escalate the mutually agreed resource constraint to the steering committee.
As mentioned previously, a project management operating system would enable analytics and decisions on which projects have the highest value, particularly across many projects and a wide variety of resource roles.
Key characteristics of the process are therefore (1) analytics, which identifies resource needs (2) prioritization across projects and (3) an escalation path to facilitate project prioritization or resource management decision-making.  (Downstream, of course, is the recruiting and human resources process…)
While there are several enterprise software tools that can help, a high-level process that aligns project governance with resource management would be a good place to start.