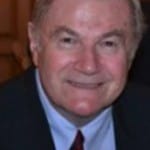 Guest Post by John Ayers (first posted on CERM ® RISK INSIGHTS – reposted here with permission)
Businesses take risks to pursue opportunities. What is your risk appetite? This question has been asked by companies for years. Risk appetite is the amount and type of risk an organization is able to support in the pursuit of business objectives. Examples of successful high risk appetite companies are: Amazon; Uber; and Tesla.
Risk appetite can be applied to your personal life as well especially today to thrive in changing times. Two stories of individuals with different risk appetite are presented below to illustrate how much you want to take can affect your life especially in retirement years.
JIM's STORY
Jim was raised in a large family with little income. He graduated from high school with his older brother (13 months older). They were in the same class. His older brother had saved some money and went to college. Jim got a job at a shipyard with the goal of being accepted into an apprenticeship drafting program. He worked for three years at the shipyard and took evening engineering classes at a local college. He did well with the engineering classes. One day Jim decided to quit his well-paying job at the shipyard and go to day school in pursuit of an engineering degree. This was a big risk for Jim. He not only faced the monetary risk for tuition but also the risk of failing to get through engineering school. He managed to graduate with a degree in engineering which changed is career potential greatly. He took a big risk and achieved a great opportunity.
You may think Jim had a high risk appetite but he did not. For example, later in life he had an opportunity to invest in a friend's start up company but refused to do so because he felt it was too risky. His friend sold the company years later for millions. If Jim had invested the modest sum required, he would have a couple of millions of dollars in his retirement account.
In retirement. Jim has sufficient income to live the life as he was accustomed to, but due to his risk appetite did not achieve the opportunities he could have.
BOB'S STORY
Bob grew up in the projects which was a poor blue collar neighborhood. When he graduated from pharmacy school, he took a job with a large company that had good pay and benefits. He married his high school sweetheart and had a couple of kids. After five years, he decided to buy a small pharmacy in a small town. This was a big risk for Bob because he did not have any money and borrowed the money to buy the pharmacy. He was deep in debt. He faced the risk of no experience running a company and making enough income to pay the bills.
Fast forward about twenty years. Bob's pharmacy was a very successful enterprise. He sold the business upon retirement and banked over a million dollars. Throughout his career, Bob had a high-risk appetite. For example, he purchased various lots of land. He invested in a classmate's start-up business. The little town he moved to grew significantly over the years as the infrastructure grew away from the city. He did very well with his land purchases. His friend's company grew into a multi-million-dollar concern. Bob did extremely well with his investment.
Bob had a high risk appetite and it paid off. He has million in the bank for his retirement and can do just about anything he wants to.
STORIES COMPARISON
John took one high risk and it paid off for him. But overall, he had a modest risk appetite which caused him to miss opportunities. Bob had a high risk appetite and did very well with his opportunities.  This not to say all of his investments were successful because some failed as you would expect.
Everyone has their own risk appetite. Some are like John and some like Bob. Some do not want to take any risks. But that is ok
SUMMARY
Your risk appetite can help you thrive in todays changing time. High technology is bringing change via Artificial Intelligence, Robotics, Big data and other technologies. Change means opportunities. COVID 19 has changed how we perform our work plus has opened up new job areas. For example, technology to support working from home. The "new norm" will bring about change and opportunities.
You need to decide what your risk appetite is and what opportunities you want to pursue. Once you have decided, establish a strategy to reach your objectives.
Based on my life experience, my friends, family members, and acquaintances that had high risk appetites seem to have done better financially than those with a modest risk appetite. When you are young, retirement is the furthest thing from your mind. When you are young, it is the best time to take risks. Before you know it, retirement is upon you. Keep this in mind as you search and experience your risk appetite.

Bio:
Currently John is an author, writer and consultant. He authored a book entitled 'Project Risk Management. It went on sale on Amazon in August 2019. He has presented several Webinars on project risk management to PMI. He writes a weekly column on project risk management for CERN. John also writes monthly blogs for APM. He has conducted a podcast on project risk management.  John has published numerous papers about project risk management on LinkedIn.
John earned a BS in Mechanical Engineering and MS in Engineering Management from Northeastern University. He has extensive experience with commercial and DOD companies. He is a member of PMI (Project Management Institute). John has managed numerous large high technical development programs worth in excessive of $100M. He has extensive subcontract management experience domestically and foreign.  John has held a number of positions over his career including: Director of Programs; Director of Operations; Program Manager; Project Engineer; Engineering Manager; and Design Engineer.  He has experience with: design; manufacturing; test; integration; subcontract management; contracts; project management; risk management; and quality