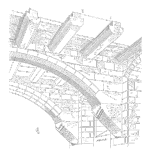 In the last couple of weeks, I've received the same question a few times.
The CRE exam is perceived as a daunting task. One worth preparing well to be successful.
How do you prepare? What should you do to best prepare?
Let's explore a few hints and tips that have been previously discussed here.
This article talks about the ongoing nature of learning as a reliability engineer, plus the many options you have available to assist your preparation.
Tips include paying attention to how you solve problems for the exam, which is often very different than how you solve problems at work.
No computer access, a simple calculator, and manual calculations.
Practice with hard copy references (i.e. no search function) does take more time, yet with practice, you can master these tools.
With the kind permission to report, John P. talks about his recipe to prepare.
He describes the work he did and his plan, which worked, to prepare and pass the exam.
One of the most commented posts.
Seems everyone has advice and are will to support your endeavor to pass the exam.
Seems I write a post on this topic nearly every year.
This is one of the first and advice remains as true today as then.
Signing up for the exam is the first step, yet doesn't need to be your only step as you prepare for the exam.
How do you plan to prepare? How did you prepare?
What do you think works well and why?
Add you comments below and let's compile a definitive set of hints, tips, and strategies.
Probably need a dedicated page for this topic, what do you think?