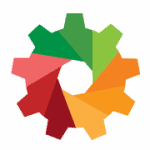 Despite their shared emphasis on maintenance, Total Productive Maintenance (TPM) and Reliability Centered Maintenance (RCM) are not competing strategies.
Manufacturers can create a powerful synergy to leverage the strengths of each if they understand their respective strengths. Such a combination leads to exceptional reliability, cost-effective maintenance, and improved corporate culture – if implemented successfully.
Reliability Centered Maintenance
RCM reduces unnecessary maintenance and develops an efficient and systematic preventative maintenance plan.
Working with the FAA, United Airlines employees developed RCM in the 1960s. The goal was to address high accident rates in the aviation industry, despite extensive and expensive overhaul and inspection programs.
RCM has three guiding principles:
reliability is designed and manufactured into the equipment
RCM prevents system failures, but it does not preserve equipment
equipment reliability is unrelated to its age.
RCMs method requires considerable operating data and involves:
a structured process of understanding system functions
analyzing the consequences if they fail
identifying the modes by which failure occurs. 
The knowledge gained from the analysis allows the developing targeted maintenance strategies to predict or prevent failure. RCM eliminates unnecessary maintenance tasks and constantly reviews maintenance frequencies to avoid under- or over-maintaining equipment.
A well-executed maintenance program provides a structure for developing efficient and cost-effective maintenance programs.
Total Productive Maintenance
TPM began in the Japanese auto industry in the 1960s as an alternative to the current practice of reactive maintenance. The aim was to eliminate breakdowns and defective products by the early identification and elimination of their cause. 
This operating philosophy minimizes unplanned downtime, product defects, and accidents by improving overall equipment effectiveness (OEE).
The TPM method requires a company-wide reorganization called 5-S to remove waste and clutter, streamlining resource flows for maximum efficiency.  So, to target machine reliability, you can use the following tactics:
autonomous maintenance: makes operators responsible for their equipment's cleaning, inspection, and minor maintenance 
planned maintenance: reduces stoppages and product life, and extends machine life 
focused improvement: uses cross-functional teams to choose a problem, benchmark current performance, analyze and implement solutions, and test the results 
improvement initiatives: reduce or eliminate minor stoppages and delays to improve production efficiency.
Every worker has a role in improving production by eliminating waste, making TPM a key plank of lean manufacturing. Businesses implementing TPM report impressive plant reliability, productive capacity, and product quality improvements.
Additionally, manufacturing costs, accidents, and breakdowns decrease. Equipment life is extended, and the company culture is enhanced.
The synergy between RCM and TPM
This overview of the two strategies reveals they are complementary — each addressing the ommissions of the other. Reliability-centered maintenance may produce the optimum maintenance program, promising efficiency, and cost-effectiveness. However, poorly executed maintenance, bad workplace culture, and a lack of quality systems and organization will negate the investment in RCM, failing to provide the expected returns.
Similarly, implementing total productive maintenance can lead to a standardized and systematized workplace with a strong team culture. Yet, given its emphasis on planned and autonomous maintenance, the investment will not return the expected improvements if the maintenance program is wide of the mark. 
Each strategy alone will provide some benefit. However, combined they offer opportunities for radical advances in productive capacity, efficiency, and business cost-effectiveness.
A simple example
Consider a packing machine on a typical production floor. Workarounds, manual stacking, or product backlogs can occur if it stops. Malfunctions cause jams, damaged or destroyed products, and possible injuries or equipment damage. 
In many factories, the equipment receives preventative maintenance during planned shuts and emergency maintenance if it fails. The operator is responsible for starting and stopping the machine, replenishing consumables, resolving issues, and possibly doing cursory cleaning. 
In an RCM/TPM factory, things look different. The maintenance program for the packing machine is devised from a clean sheet using historical operating and maintenance records. 
Reliability engineers analyze the machine's possible failure modes and their effects, implementing relevant strategies — including condition-monitoring, hard-life replacement, or run-to-failure. Planners implement inspection and replacement tasks at appropriate frequencies using component mean time between failures (MTBF) as a guide. 
The operator cleans, inspects, and lubricates their equipment daily. After that, they note and report any physical or operating deterioration since they received maintenance training and know what to look for. Lastly, focused improvement teams highlight bottlenecks or delays during operation. Key KPIs are collected and reviewed at the company level to identify inefficiency or waste and stimulate improvement.
Conclusion
Combining TPM and RCM in the workplace allows manufacturers to use the strengths of each while mitigating their weaknesses. One designs a purpose-built and cost-effective maintenance program, while the other executes it to maximum efficiency. However, while each strategy provides benefits, their combined synergy promises manufacturers a new level of productive efficiency, cost-effectiveness, and enhanced competitiveness.