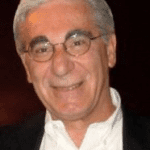 Guest Post by Geary Sikich (first posted on CERM ® RISK INSIGHTS – reposted here with permission)
Myth Busters – Statistical Mystery Solved?
We have all heard and/or read the oft quoted "40% of all businesses experiencing a crisis go out of business within one year…".  Ever wonder where that statistic came from?  For many years a colleague of mine, unfortunately now deceased, searched for the answer; to no avail.  No one could actually cite the source for this statistic.  Many refer to FEMA or the US Small Business Administration:
"According to a report from the Federal Emergency Management Agency (FEMA), 40 percent of businesses do not reopen following a disaster.  On top of that, another 25 percent fail within one year".
"United States Small Business Administration found that over 90 percent of companies fail within two years of being struck by a disaster.  "To survive, business owners must prepare for emergencies and take steps to prevent, or minimize, the effect of disasters," a Chamber 101 report reads".
I could never find the FEMA study or US Small Business Administration source for the 90% figure.  We all know that small businesses are prone to failure within the first year of operation regardless of if they are caught in a disaster or not.  Lack of funding, poor management, bad location, not understanding the market, etc. all contribute to failure.
So, I was surprised, pleasantly so, when I opened an e-mail from Nick Simms of Cornwood Consulting:
Hi Geary,

Just thought you would be interested in my and my father's attempts to trace the origins of the FEMA survival statistics.

In your article, you wrote:

"After a major disaster, more than 40% of businesses are dead in the water, according to the Federal Emergency Management Agency. They never reopen their doors. And among those that do stay open, their survival is only temporary: roughly 70% of them close within two years.

This is why every business needs to take disaster planning seriously. Without a plan in place for preventing a disaster, or responding to it, your organization will become just another statistic.

Really? Does the above ring true? Actually, most business startups don't last a year – read that as a high rate of failure associated with opening a business; not because of a disaster, because of competition, poor execution of the business plan, underfunding, etc. By the way a colleague of mine decided to check the statistics cited above and it seems that the percentage is a bit of a myth that has been fostered throughout the years. We first heard this percentage in the late 1980s; almost 40 years ago."  https://www.continuitycentral.com/index.php/news/business-continuity-news/4857-targeted-flexibility-and-the-art-of-being-prepared

I chaired a Business Continuity conference in the UK about 25 years ago (at London's Natural History Museum as I recall) which included a presentation saying 80% of companies that suffer a major disaster go out of business within 2 years.

My father, who had not long retired from the UK Civil Service, and had come along just out of curiosity asked me where this figure had come from.  I traced the claim back through Safetynet (a UK AS/400 Disaster Recovery provider, now part of Sungard), IBM, Price Waterhouse and the University of Texas in the 1970s but never found any original research.  My father remarked that as a junior scientist at the Fire Research Station (https://www.bregroup.com/about-us/our-history/frs/) he had been involved in a study in the early 1950s which, indeed, had concluded that 80% of companies which had suffered a major disaster went out of business within 2 years.  However, the major disasters they were researching were fires (and explosions) and that in those days, it was unsurprising companies experiencing that level of trauma went under as most organisations were manufacturers (not service companies) and most only had one factory-cum-warehouse so losing it meant losing everything.

Nick Simms

Cornwood Consulting
Nick followed up with another e-mail regarding his father:
Just to put his career in some type of context: https://www.math.nyu.edu/~crorres/Archimedes/Books/simms.html

Concluding Thoughts
So, it appears that a study done in the early 1950's may provide the clue to the 40% failure claim.  By the way, the 40% failure often cites that these entities failed due to the lack of a plan.  It seems to me that all the plans in the world would never stand up to a devastating natural disaster, war, etc.  Maybe we just got confused and started seeing apples that we called oranges and oranges that we called apples?  The mixing of statistical data can often lead to poor conclusions, hype and misinformation.  Will we continue to fall victim to statistics like these, or will we wake up and analyze the information used to create these statistics in a more meaningful way?
Perhaps we are better served by differentiating the types of disasters into categories that make sense; especially when we are applying statistics to engage our audiences.  We should also err on the conservative side and realize that having a plan is no guarantee of success in a disaster.  This is not to downplay the value of contingency planning, business continuity planning, disaster recovery planning, emergency planning and related risk management activities.  Rather, by being able to focus on why continuity is important we may find statistics to be less alarming.
Here are some questions that may be more useful than quoting statistics:
What are the three to five scenarios that could put our company out of business?
Given our business strategy, have we stress-tested the most critical assumptions?
Do we have a set of early warning indicators for emerging threats to the business?
If we continue to operate in a "business as usual," manner, what events might prove catastrophic if the happen in the future?
Are we developing accurate assessments of the issues facing our organization (direct, indirect)?
Are we operating in a stopgap reactive mode, constantly being blindsided by events?
Does our board reporting provide appropriate outside-in, forward-looking information?
Does our board embrace resilience for the organization, not just parts of the organization?
What are the three to five scenarios that could increase market value in the next three years?
What opportunities have we missed over the past three years due to inaction rather than lack of knowledge?
In chaos theory, the butterfly effect is the sensitive dependence on initial conditions in which a small change in one state of a deterministic nonlinear system can result in large differences in a later state.
Bio:
Geary Sikich is a Principal with Logical Management Systems, Corp., a consulting and executive education firm with a focus on enterprise risk management and issues analysis; the firm's web site is www.logicalmanagement.com.  Geary is also engaged in the development and financing of private placement offerings in the alternative energy sector (biofuels, etc.), multi-media entertainment and advertising technology and food products.  Geary developed LMSCARVERtm the "Active Analysis" framework, which directly links key value drivers to operating processes and activities.  LMSCARVERtmprovides a framework that enables a progressive approach to business planning, scenario planning, performance assessment and goal setting.
Prior to founding Logical Management Systems, Corp. in 1985 Geary held many senior operational management positions in a variety of industry sectors.  Geary served as an officer in the U.S. Army; responsible for the initial concept design and testing of the U.S. Army's National Training Center and other related activities.  Geary holds a M.Ed. in Counseling and Guidance from the University of Texas at El Paso and a B.S. in Criminology from Indiana State University.
Geary is presently active in Executive Education, where he has developed and delivered courses in enterprise risk management, contingency planning, performance management and analytics.  Geary is a frequent speaker on business continuity issues business performance management.  He is the author of over 475 published articles and four books, his latest being "Protecting Your Business in Pandemic," published in June 2008 (available on Amazon.com).
Geary is a frequent speaker on high profile continuity issues, having developed and validated over 4,000 plans and conducted over 450 seminars and workshops worldwide for over 100 clients in energy, chemical, transportation, government, healthcare, technology, manufacturing, heavy industry, utilities, legal & insurance, banking & finance, security services, institutions and management advisory specialty firms.  Geary can be reached at (219) 513-6244.