Carl S. Carlson, CRE
Carl S. Carlson is a consultant and instructor in the areas of FMEA, reliability program planning and other reliability engineering disciplines, supporting over one hundred clients from a wide cross-section of industries. He has 35 years of experience in reliability testing, engineering, and management positions, including senior consultant with ReliaSoft Corporation, and senior manager for the Advanced Reliability Group at General Motors. At GM, his responsibilities included FMEAs for North American operations and developing advanced reliability methods. Previous to General Motors, he worked as a R&D Engineer for Litton Systems, Inertial Navigation Division.
Mr. Carlson has led and supported many of the teams that developed FMEA and reliability standards. He served for five years as Vice Chair for the SAE's G-11 Reliability Division, and was a four-year member of the Reliability and Maintainability Symposium (RAMS) Advisory Board. He holds a B.S. in Mechanical Engineering from the University of Michigan, and has completed the Reliability Engineering sequence from the University of Maryland's Masters in Reliability Engineering program. He is a Senior Member of ASQ and a Certified Reliability Engineer. His book, Effective FMEAs, was published in 2012 by John Wiley & Sons. He regularly writes articles for Accendo Reliability in the series called "Inside FMEA," and each year he presents tutorials on FMEA and reliablity management at the annual Reliability and Maintainability Symposium.
The Effective FMEAs Resource Page contains useful information about FMEA, including articles, checklists, webinars, and other resources to performing effective FMEAs.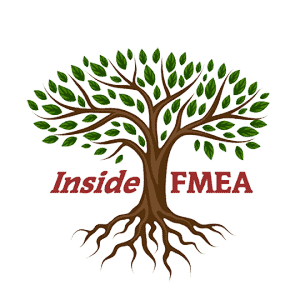 With the Inside FMEA series of articles, my intention is to bring to life the subject of FMEA, and provide value to readers from all levels of experience.
Whether you are new to FMEA, or an FMEA expert, it is my sincere desire that each and every person who reads Inside FMEA articles will discover new insights about FMEA, and experience improved success in FMEA applications.
---
Failure Mode and Effects Analysis (FMEA) is a key tool that supports high reliability, ensures safety and achieves customer satisfaction, in a cost-conscious environment. In Effective FMEAs . . .
Readers will learn the correct application of FMEA, including case studies and lessons learned, with a balanced emphasis on FMEA fundamentals and their application in different industries.
The correct preparation, procedure and execution of FMEA projects are covered, with examples from a variety of industry applications.


---
Achieving high reliability in products and processes is essential for reliability engineering and management. Regardless of your position in the organization, whether you are an engineer or a manager, you have a role to play in achieving high reliability. It is part of your job. Yet, little is written about this important objective.
There are plenty of books and resources on performing the wide variety of reliability methods and techniques. The methods of reliability engineering are well documented. What is missing is when and how to integrate the right set of methods into the product development process, putting it all together so that one is likely to obtain the desired results. The Process of Reliability Engineering is your roadmap to meeting reliability objectives.
---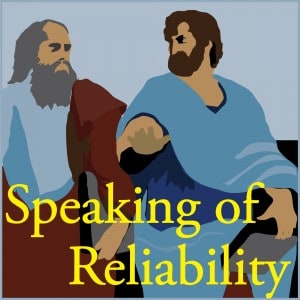 Carl is one of the co-hosts of Speaking of Reliability. Where you can join friends as they discuss reliability topics. Join us as we discuss topics ranging from design for reliability techniques to field data analysis approaches.
---
Carl's archive lists contributions of articles and episodes.
Ask a question or send along a comment. Please login to view and use the contact form.