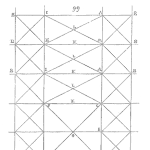 Have you worked in a company that says they want to be world class in reliability but won't make investments in training their people or their reliability initiatives?
Have you seen companies who say safety is a value, but you see people pressured to work in an unsafe manner?
These are examples of misalignment and violates a concept in asset management.  In asset management, aligning decisions with the company's purpose & objectives is how to get the most value out of your assets.
What does this have to do with my happiness?
I do agree that working for a company that says one thing but acts another way is frustrating and can impact your happiness (mostly through disengagement), but that's not I want to talk about.
Misalignment with your own personal vision & values will make you unhappy. 
I wrote a few weeks ago about my struggle with mental health and, partly, it's because I was living in misalignment with my values.
What should I do about it?
It's easy to say, "live in alignment with your values", just as it's easy to say, "we want to be world class in reliability".  But how do you action this?
Create a list of your values and check to see if you're in alignment.
I'm still building my list of values (and I think it's an ever-growing list as you learn about yourself) but here are a few of my values:
Progression
Learning
Impact & Contribution
Challenging Myself
Realizing My Potential
Curiosity
Unknowingly, with Rob's Reliability Project and what it's grown into outside of the podcast, I have been living some of my values.  It's made me happier and more connected to what I'm here to do.
I hope you can apply this in your own life and feel free to email me back with any comments (or if you want to share your values with me!).
Reliability Never Sleeps,
Rob