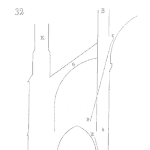 RCM-R® goes beyond what RCM alone can do. The basic successful method as defined in SAE JA-1011 remains intact. RCM-R® enhances that method, linking it to international standards for risk management and adding a degree of technical rigor rarely seen outside of the military, nuclear and aircraft industries. It adds a great deal of emphasis on what it takes to implement the method successfully – not only as a project (as has so often been done with other RCM methods), but as a sustainable program, and on leveraging the analysis results to maximize value generation and align closely with the intentions and precepts of the new international standard for Asset Management, ISO 55001.
Asset Management, as it is now defined, is the coordinated effort of an organization to realize value from assets. That requires the balancing of costs, risks, opportunities and performance and it is normally implemented through an asset management system (not to be confused with purely computer based systems). Achieving what this new standard required entails an effort that must be based in part on risks. A method to identify risks arising from those assets it is managing is needed and RCM-R® is just such a method. It goes beyond other RCM methods however in its emphasis on technical rigor, implementation and leveraging of its findings. It truly engages the entire organization to realize value from its assets over their entire life cycle from conceptual design through to decommissioning and disposal.   RCM, as defined in SAE JA-1011, has seen little development since the standard first emerged. Commercial interests have dominated the RCM landscape since the mid 1990s. Since the mid 2000s, the original thought leaders either passed away or faded into obscurity.
The time is ripe for a new perspective and tool for reliability, more closely aligned with today's thinking on Asset Management, more effective in a harsh business climate, leveraging today's technological advancements and accommodating the shifting of demographics in our dynamic workforce that is actually getting younger.
It is time for RCM to be re-engineered. We hope that our blend of experience and experimenting, ultimately culminating in our collaboration in the writing of this book provides that fresh approach. We hope that the work we've put into developing our methods and documenting them here, contributes to safety, environmental integrity, risk reduction and profitable industrial capability for years to come.
Thank you for reading our work. We hope you will gain sufficient faith in what we've done to employ what we've learned in helping your organization on that journey of excellence we know as Asset Management enabled and enhanced by RCM-R®