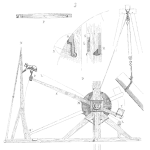 In last week's newsletter, I discussed some of the steps I'm taking to reduce the stress caused by the media & others on myself.  It helped a bit but this week it all came to a head.  I wasn't sleeping, I was anxious/stressed the entire time, my thoughts were racing and I had extreme thoughts of dropping everything and hurting myself.  When I spoke to my coach, she asked me why I hadn't considered taking time off work, pushing back the things I do for you and limiting the requests I help out with.
I didn't think it was an option.
I never considered how much it was all affecting me.  I felt burned out.  I complained about having too much to do and not feeling like doing any of it.
I felt trapped in the work I had created for myself.
We put together a plan, I took a few days off work, I reduced my time on LinkedIn, I pushed back on a few requests I received and I spent time trying to relax.
You have a choice to put yourself first.
For me, I've always tried to do a lot and I am quite capable of doing a lot.  What I've learned recently is my reality has changed as my emotions have opened up.  I feel more than I ever have and I need to protect myself from those feelings.  That's how we can become reliable for ourselves.
The last word is on valuing yourself.  A lot of what I do is because I want to help you.  I want to give you what I can but there's a price to that.  The price has been my mental health.  I will do what I can for you but I will be valuing myself going forward.  That may mean I need to charge for the work that I do or that may mean I can't do everything like I've tried and failed at doing.  We can't be everything for everyone.  We need to value ourselves and be truly reliable for the person who matters most, you.
Reliability Never Sleeps,
Rob