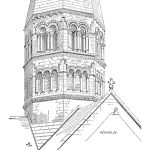 𝗔𝗿𝗲 𝘆𝗼𝘂 𝗰𝗼𝗻𝘀𝗶𝗱𝗲𝗿𝗶𝗻𝗴 𝗽𝗹𝗮𝘂𝘀𝗶𝗯𝗹𝗲 𝗙𝗮𝗶𝗹𝘂𝗿𝗲 𝗠𝗼𝗱𝗲𝘀 𝗳𝗼𝗿 𝘆𝗼𝘂𝗿 𝗢𝗽𝗲𝗿𝗮𝘁𝗶𝗻𝗴 𝗘𝗻𝘃𝗶𝗿𝗼𝗻𝗺𝗲𝗻𝘁?
I've driven this route at least 3,000 times in the last 12 years. If you asked me if I would ever see a Tupperware-bowl-full of cut honeydew melon…or a pair of sneakers and an orange sitting atop a highway barrier, I would have said "𝘯𝘰."
Yet both things happened within three months of each other…after driving this route for 12 years.
What does this have to do with your 𝗲𝗾𝘂𝗶𝗽𝗺𝗲𝗻𝘁'𝘀 𝗥𝗲𝗹𝗶𝗮𝗯𝗶𝗹𝗶𝘁𝘆? 𝘗𝘭𝘦𝘯𝘵𝘺!
As responsible custodians, it's our job to consider 𝘢𝘭𝘭 𝘱𝘭𝘢𝘶𝘴𝘪𝘣𝘭𝘦 Failure Modes for our Operating Environment so we can proactively decide how we will manage each one.
If we don't, to a significant degree, we put ourselves at the mercy of equipment failure. (𝘠𝘦𝘴, 𝘵𝘩𝘢𝘵'𝘴 𝘳𝘪𝘨𝘩𝘵. 𝘞𝘦 𝘥𝘰 𝘪𝘵 𝘵𝘰 𝘰𝘶𝘳𝘴𝘦𝘭𝘷𝘦𝘴.) That leads to serious "𝗥𝗲𝗮𝗰𝘁𝗶𝘃𝗲 𝗠𝗼𝗱𝗲" and we find ourselves and our team members "𝗿𝘂𝗻𝗻𝗶𝗻𝗴 𝗳𝗿𝗼𝗺 𝗳𝗶𝗿𝗲 𝘁𝗼 𝗳𝗶𝗿𝗲 🔥."
That's no way to live.
Sure, Tupperware and oranges don't really matter to me on my route to work. But here's the point.
It happened. 𝘈𝘯𝘥 𝘐 𝘯𝘦𝘷𝘦𝘳 𝘤𝘰𝘯𝘴𝘪𝘥𝘦𝘳𝘦𝘥 𝘪𝘵!
Here's an example of what 𝗗𝗢𝗘𝗦 matter.
Let's say I get a flat tire. No problem. I have a spare tire, I know how to change it, AND I have roadside assistance. Why? Because the car manufacturer (and I) considered that plausible Failure Mode. We each proactively put Failure Management Strategies in place to manage the consequences of that failure (𝘪.𝘦. 𝘵𝘩𝘦 𝘴𝘱𝘢𝘳𝘦 𝘵𝘪𝘳𝘦, 𝘵𝘩𝘦 𝘢𝘣𝘪𝘭𝘪𝘵𝘺 𝘵𝘰 𝘤𝘩𝘢𝘯𝘨𝘦 𝘪𝘵, 𝘢𝘯𝘥 𝘳𝘰𝘢𝘥𝘴𝘪𝘥𝘦 𝘢𝘴𝘴𝘪𝘴𝘵𝘢𝘯𝘤𝘦).
What Failure Modes have you 𝘯𝘰𝘵 considered that 𝙘𝙤𝙪𝙡𝙙 𝙝𝙖𝙥𝙥𝙚𝙣…?
This is a key responsibility of Responsible Custodianship. It's no coincidence that it's part of the 𝗥𝗲𝗹𝗶𝗮𝗯𝗶𝗹𝗶𝘁𝘆 𝗖𝗲𝗻𝘁𝗲𝗿𝗲𝗱 𝗠𝗮𝗶𝗻𝘁𝗲𝗻𝗮𝗻𝗰𝗲 (𝗥𝗖𝗠) process.
This is one of the great strengths of RCM. RCM compels us to:
Get still and consider what 𝙘𝙤𝙪𝙡𝙙 𝙝𝙖𝙥𝙥𝙚𝙣.
Assess 𝙝𝙤𝙬 𝙨𝙚𝙧𝙞𝙤𝙪𝙨 it could be.
𝗗𝗲𝗰𝗶𝗱𝗲 what (if any) Failure Management Strategies need to be put in place to manage it.
If you're not proactively identifying the plausible Failure Modes that could affect your equipment in your specific Operating Environment, it could be 𝗰𝗼𝘀𝘁𝗶𝗻𝗴 𝘆𝗼𝘂𝗿 𝗥𝗲𝗹𝗶𝗮𝗯𝗶𝗹𝗶𝘁𝘆 – 𝘽𝙞𝙜 𝙏𝙞𝙢𝙚!